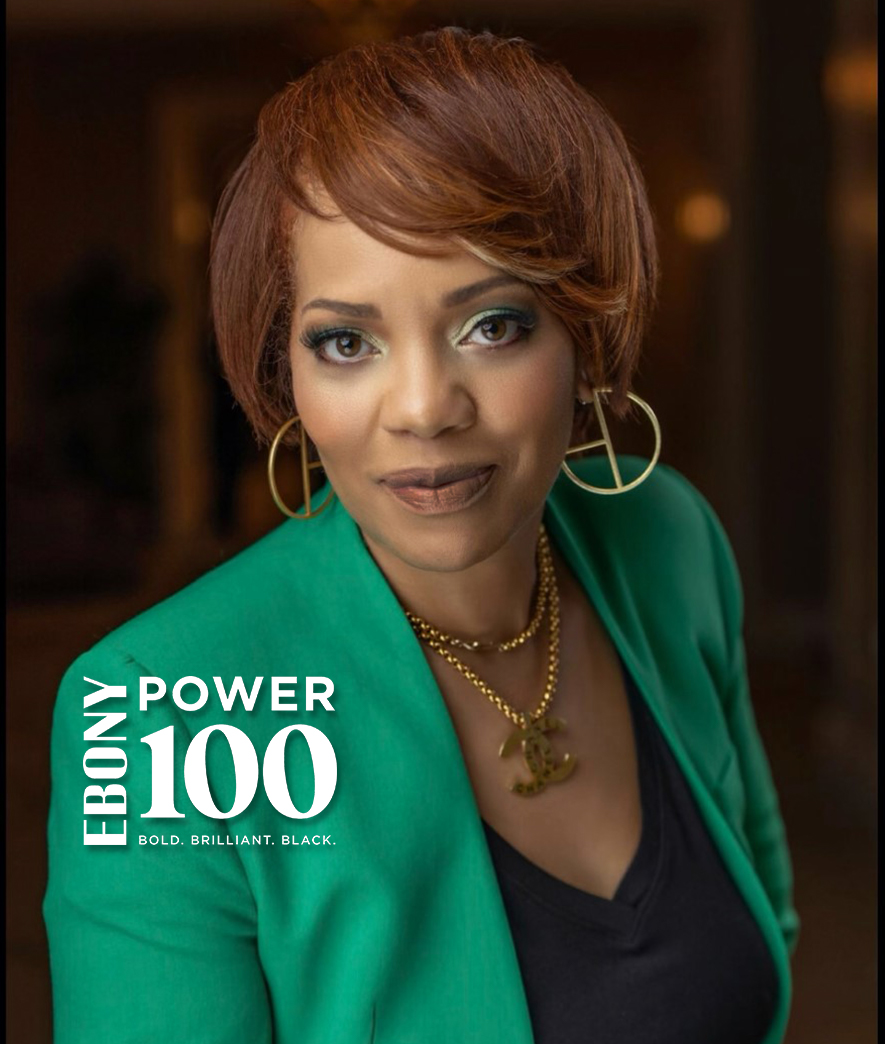 FOUNDER OF RRFUND
USA Today and Wall Street Journal Best-Selling Author
TEDx speaker, 2021 Ebony Power 100 Entrepreneur & Innovative Leader Honoree
Dr. Angela D. Reddix is the CEO and Founder of ARDX®, a multi-million-dollar award-winning Healthcare Management and Technology firm. After over 16 years in business, Dr. Angela focuses on redefining wealth for girls and women from cradle to the grave; thus closing the gender and racial wealth gap. With this focus and her continued mission to transform communities of poverty into communities of prosperity, she founded Envision Lead Grow®, a nonprofit designed to empower middle school girls to become thousandaires, and the CEO of U™ that provides entrepreneurial educational programs. In addition, she is a two-time best-selling author, philanthropist, and Director of the Hodge Institute of Entrepreneurship at Norfolk State University.
Dr. Reddix's exemplary achievements magnify her life's mission to live a life of excellence that will impact generations to come. Receiving outstanding awards including the Federal Health IT Women in Leadership Award, the Finney Foundation Visionary Leader Award, JMU Alumni Association 2022 Presidential Award, the Women Presidents' Organization 2021 Women of Color Achievement Award, the Urban League of Hampton Roads (HR) Martin Luther King, Jr. Community Leader Workforce Award, the Virginia Center for Inclusive Communities' Humanitarian Award, the US Chamber of Commerce's Big Blue-Ribbon Award, the Pepsi Historically Better Award, and the HR Community Builders Award. In addition, she has received remarkable recognition in the Virginia's Top 30 Influential Female Leaders Impacting Virginia, the 100 Black Men of Greater Washington, DC, Inc., the Old Dominion University (ODU) Entrepreneurial Hall of Fame and named in the 2021 EBONY Power 100 List as an Innovative Leader.
As a trusted community leader and community builder, she serves as the Board Chair for the YWCA of South Hampton Roads, a member of CIVIC Leadership Institute, the 757 Collab Board, Women President's Organization, and JMU Women for Madison Executive Advisory Council. In addition, she serves her community as a member of Alpha Kappa Alpha Sorority, Incorporated, The Links Incorporated, and Jack and Jill of America.
Dr. Reddix invests expertise, coaching, and capital into women-of-color owned businesses through her Reddix Rules Fund™ programs. She is a TEDx speaker, global keynote speaker, and on the Forbes Business Council. She received her bachelor's degree in Business Administration in Marketing from JMU, a master's degree in Organizational Development from BSU with a focus on Training, a graduate certificate in Healthcare Compliance from GWU, and Ph.D. in Business Administration from OSU. Dr. Reddix was born in Norfolk, Virginia, and is a devoted wife and mother of three. With all of Dr. Angela's influence and capabilities, she embodies strength in her quality of character, leadership, and passion for serving others.