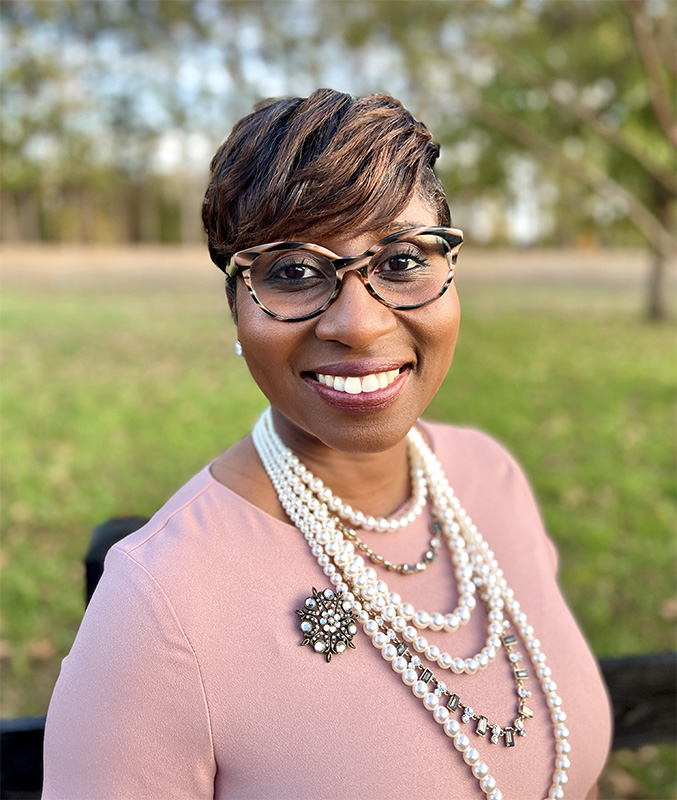 Charleta Harvey, MAML is the Founder & Chief Experience Officer of Design Your Thoughts, LLC, a boutique learning & development coaching and consulting firm. She has been professionally coaching, consulting and developing business & academic programming since 2004, in a variety of roles including Corporate Advisor to the United Services Automobile Association (USAA), Resident Goal Coach for the H.E.R. Shelter of Portsmouth, VA, and more recently as a Committee Member for the Envision Lead Grow
®
Seeds of Promise College Prep Committee, as well as having previously served as Administrator for the Hodge Institute for Entrepreneurship at Norfolk State University.
Ever the proud military spouse, Charleta is also committed to helping provide professional support to those who serve our country. In 2022, she became a coach with The Honor Foundation, a national MBA-level career transition and leadership development program for U.S. Special Operations Forces personnel entering the civilian workforce. And, believing in the power of "paying it forward", she works in her community as a member of the Patient & Family Advisory Council (PFAC) at Sentara Norfolk General Hospital – a commitment made in honor of the medical care she received after surviving a life-threating health emergency.
Charleta holds a Bachelor's degree in Criminal Justice from the University of Maryland University College, a Master's degree in Business with an emphasis on Management & Leadership from Liberty University, as well as a professional certificate in Women's Entrepreneurship from Cornell University, supplemented by formal training as a life coach. In addition to her entrepreneurial endeavors, she is a podcaster (Healing for Your Thoughts) and published author, having previously contributed to a best-selling women's wellness anthology in 2020. Charleta was born & raised in Washington, DC and lives in Hampton Roads Virginia with her husband and two children.