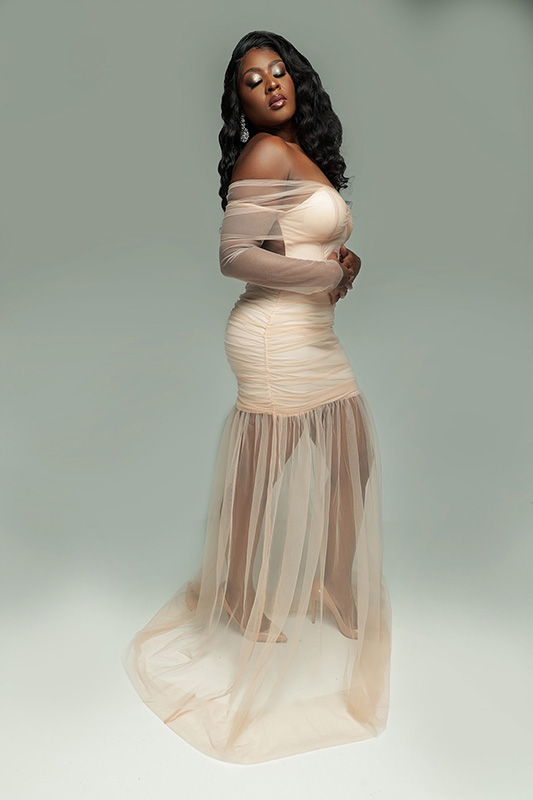 Lakisha Treasure, known as 'Kisha' was born in Norfolk, Virginia. As a child, she was extremely motivated to break the cycle to become the first person in the family to graduate from a HBCU. She has a BS and MS in Computer Science from Norfolk State University and she is currently pursuing another Master's Degree in Biblical Studies from Providence Bible College and Theological Seminary. Straight out of college she relocated to New Jersey to work for the Department of the Army. She now has over 17 years of experience supporting the Department of Defense (Navy, Army & AFRICOM). After spending 10 years away from home, she moved back to Virginia to be closer to family. Lakisha now works for the Combat Systems Readiness Division, Naval Surface Warfare Center, Dahlgren Division located in Dam Neck, VA Beach, Virginia. She willingly serves as the Project 31 Program Director responsible for meticulously planning, coordinating, directing and managing a $100M contract for hardware procurement, system engineering services, logistics support, fleet support and system test for SDS.
Though Lakisha loves her career, her passion is to bring healing to people who have been through difficult and stressful experiences by sharing the word of God. She is a generous giver and believes that God is her Goal.
Lakisha is married to her King, Damion Treasure and raising two beautiful young boys, Daylen and Dayce Treasure. She is active in the church where she serves as the President of the Women's and Youth Ministry at New Oak Grove Missionary Baptist Church. Lakisha loves to encourage others, relax, eat healthy and exercise as she believes that the body is an expensive machine, our one and only temple, that we must honor and respect. However, she can never resist movie night with her family, snuggled up with a bowl of Breyers, vanilla bean ice cream, topped with hot, baked, chocolate chip cookies. She also enjoys traveling and exploring the world.
Lakisha's main goal in life is to make a positive difference, even if she impacts one life, she has accomplished her objective.